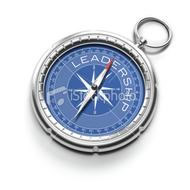 On this page you'll find additional information about NYCRA including ths Plus One membership campaign for NRCA members to participate in this important initiative.
NRCA One to One Membership Drive!!
"There is a place for you in NRCA" ... yes this has been and continues to be a motto for our Association. And it it is no less pertinent today than ever. Recognizing this, the NRCA leadership is embarking in a membership drive during the last four months of 2011 --- September, October, November, and December.
2011 Plus One Membership Campaign
During this time frame, we are inviting all current NRCA members to participate in this important initiative. More specifically, we are challenging each of you to "recruit" ONE new member to our organization before the end of 2011. To assist you in this challenge, the Board has agreed to offer free membership for the remainder of 2011 that includes a fall electronic copy of the Journal of Applied Rehabilitation Counseling (JARC) to anyone who joins and pays for his/her 2012 membership!

The Membership application is located on the NRCA website. In the area provided for Promotion code put in 2011+ and your name as recruiter. The form may be completed, printed out and sent along with paymnet to the NRCA national office at PO Box 4480, Manassas, VA 20108 or you can print, scan into your computer and send via email to nrcaoffice@aol.com. The Association accepts checks and the following major credit cards: American Express, Discover, MasterCard and VISA.

We recognize your individual membership makes you committed to NRCA and we appreciate your ongoing support. Should you have any questions, please feel free to contact the National Office or any of the committee members.

NEW Member Receives Extra Journal

REMEMBER - each new member joining during this campaign will receive the 2011 Winter issue of the Journal of Applied Rehabilitation Counseling (JARC) in electronic format --- PDF or WORD. Available at the end of December, 2011. The Journal is a quarterly publication.

Membership in the NYRCA is automatic for all NY State national members of NRCA. We also welcome as memebrs residents of NY State who are CRC's.

Being a registered member of NYRCA is vital to promoting our purpose and goals. Your presence on our email list allows us to keep you informed about our current licensure drive and to let you know how you can help in this vital effort.

There are no dues for state membership. When we need funds for special efforts (eg. our licensure campaign) you will be contacted for a voluntary contribution. For complete details on membership categories, regulations, etc. see our bylaws in section IV