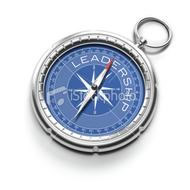 On this page are a collection of relevant websites to NYCRA with handy hyperlinks to each for your convenience to make finding additional external resources and information easy and straight forward.
External Resources
Check out these related sites:
ACA
ARCA
American Rehabilitation Counseling Association http://www.arcaweb.org/
AVRASA
http://www.avrasa.org/home.html
CORE
CRCC
Commission On Rehabilitation Counselor Certification

http://www.crccertification.com
IARP
International Association of Rehabilitation Professionals

http://www.rehabpro.org/

Metro NY Chapter of NRA Inc.
NRA
National Rehabilitation Association

http://www.nationalrehab.org/
NRCA
National Rehabilitation Counseling Association

2009 Inspirational and Informative Message, President Joe Kefrel http://nrca-net.org/
NVRCRP
The National Vocational Rehabilitation Recruitment Project

www.rehabjobs.info.

The links above represent the national and state organizations that will serve as reference and resources for Rehabilitation Counselors and Rehabilitation Professionals. If you have a web site link to suggest or request corrections or additions to this page please contact webmaster E. Abel (see contact list).