There is a stepped approach to losing weight that takes in not only diet but a whole lifestyle as well and that is the South Beach Diet. This is a diet that is set out over three main phases.

These are designed to get your body burning fat more effectively so that you lose the weight that is primarily made up of stored fat that you do not really need, plus it encourages you to exercise to further boost the metabolic processes that cause further fat burning through increased energy usage.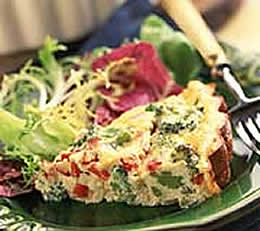 This program falls into the range of home diet meal delivery services, such as Jenny Craig, Nutrisystem, Medifast, Bistro MD, Diet to Go and eDiets.

However, this article takes a look at how the three main phases of the South Beach Diet plan are set out and what you can come to expect from the plan.
South Beach Diet Phase 1
The first phase is only two weeks in duration, but it is considered by many as the toughest two weeks of the plan.

In these weeks, you are restricted in what you can eat, although on the flip side, what you are allowed to eat is actually very tasty and surprising.

Out goes any wheat based product, which includes bread, pasta, cakes, pastry, biscuits and cookies and just about most things that you know deep down inside are contributing to you being overweight.

It cuts out almost all carbohydrates and that includes fruit and most vegetables! What you are allowed to eat is actually very nice, with lots of high protein foods like lean beef, chicken and other meats, fish, dairy produce like cheese, milk and yogurt, eggs, nuts and a few vegetables.
South Beach Diet Phase 2
This phase lasts for around three months and is more relaxed than the first phase, as some fruits and vegetables that were omitted from the first phase are now re-introduced. By the time you move into this phase, your body has been re-educated to burn fats to get its primary supply of energy, where before this it would be burning carbohydrates.

By burning fats, it will also take more from your fat store and help you lose weight this way. When some carbs are re-introduced, you are still set up to burn fats, which is what you continue to do despite the introduction of some fruits and veggies that provide you with the nutrients you were missing in the first two weeks.
South Beach Diet Phase 3
This last phase is a continuation of the diet that moves into lifestyle changes that will help you to maintain the weight that you have already lose and re-gain it again as happens with many other short term diets. You will get more exercise and outdoor activity while maintaining a healthy diet that is lower in calories and high in nutrition.
Summary
The cost of this diet varies depending on the dieter's needs and tastes, but as with many diets for men or for women, this can fit into most budgets.

You can lose a good amount of weight on this diet as long as you stick to what you are supposed to eat and also follow the plan with some exercise and plenty of outdoor activities.

As you'll find in many diet reviews, if you can keep this up, you can expect to transform yourself from an overweight, lethargic and tired all the time person to one with more energy and liveliness as well as a slimmer, trimmer and healthier body.

(TOP)